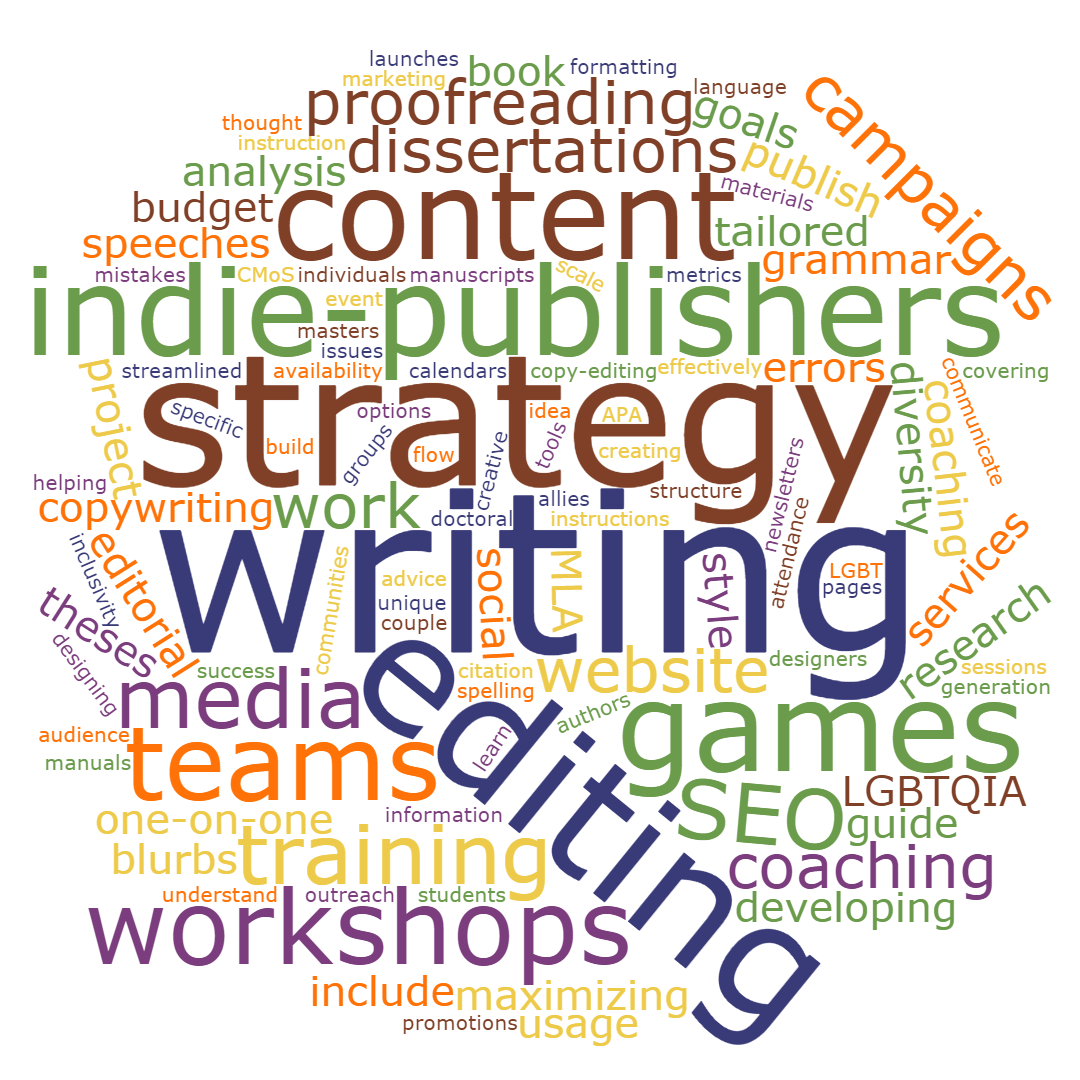 Make your words work !
From basic proofreading to full developmental editing, from content creation to content training, we make your words work the way you want them to.
We can read your manuscript, proof your thesis, build out your editorial calendar, and teach you and your teammates how to use the best language possible.
Boilerplate Digital is a small, independent, queer-owned publishing and consulting company based in Austin, Texas, USA. We believe that stories take on all shapes, from microfiction to graphic design, from playing music to playing games.
Find the shape your words can take with
Boilerplate Consulting.
Get a free quote!
You can email us at boilerplatedigital@gmail.com, or use our simple contact form to tell us a little about your project and what problems your stuck on.